The survival and expansion of an organization depend on effective financial management. To accomplish your business goals, it entails organizing, regulating, and monitoring your financial resources.
Utilizing resources efficiently, keeping your end-stakeholder promises, gaining a competitive edge, and setting up your company for long-term financial stability are all made possible by good financial management.
Financial management needs to be integrated into your company's core operations and ongoing planning.
The following ten best ideas should help you regain control over your money, even though you may feel like they are complicated and perplexing.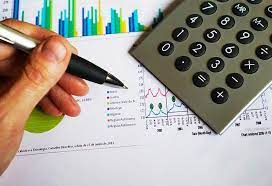 Create a thorough business plan
A business plan will outline your current situation and your long-term objectives. It should include information on how you will finance your company's operations, how much money you will need, and where it will come from (for more information, see Write a Business Plan Step-by-Step).
Keep an eye on your financial situation
You should keep a close eye on how your company is doing. You should be aware of your stock levels, sales volume, and bank account balance on a daily basis. See cashflow management for more information on how often you should assess where you stand in relation to the goals you established in your company plan.
Ensure that they pay you promptly.
Customer payments that are late can pose serious issues for businesses. Your credit terms and conditions should be clear from the start to minimize the possibility of late or non-payment. You should also issue accurate and concise invoices as soon as possible. You may monitor customer accounts and make sure they pay you on time by using a computerized credit management system.
Recognize your daily expenses
Even the most successful businesses may experience problems if there isn't enough money to pay for ongoing expenses like rent and salaries. See how to measure cash in your business for more information on knowing the bare minimum your company needs to operate and making sure you don't fall below it.
Maintain accurate accounting records
If your accounts are not kept up to date, you run the danger of losing money by neglecting to monitor past-due payments from customers or failing to remember when you need to pay suppliers. You can request for more funding, keep track of your debts and creditors, save time and money on accounting fees by using a strong record-keeping system (see financial and management accounts).
Comply with tax deadlines
Tax penalties and interest may apply if payment and filing deadlines are missed. Planning beforehand can help you prevent these avoidable expenses. Maintaining proper records helps your business save time and money while giving you the assurance that you are only paying the required amount of tax. As a result, it's crucial that you fulfill your duties.
Increase productivity and cut costs.
Is your company working as efficiently as possible? By altering behavior and making better use of current technology, one can save energy and, consequently, money. It's one of the simplest strategies to reduce spending. The following areas in a typical office should be examined to see where money can be saved by using energy more effectively: heating, lighting, office equipment, and air conditioning.
Managed stock
Effective stock management makes sure you have the proper amount of stock available at the right moment to prevent unnecessarily using up your money. Systems for monitoring stock levels should be put in place; by taking charge of this, you can free up cash and ensure that you have the proper amount of stock.
Obtain the proper funding
You must pick the appropriate form of financing for your company because they are all intended to serve distinct purposes. Smaller companies typically rely more on personal loans and business overdrafts, although this may not be the greatest source of finance for your firm; for more information, see Business financing choices – an overview.
Address issues as they arise.
Financial issues are often very stressful for businesses, but there is support and guidance available to help you deal with them before they become too much to bear, so obtain expert assistance as soon as you can. You can also start by focusing on priority debts first and determining how much of an impact it will have.
Get the best financial management coaching this year wit Coach Jaki. Contact Lifeskill Coaching for more information.