When should one work with a confidence coach and why? There are three main causes, according to our experience working with hundreds of coaching customers.
Coaching for Your Career
Coaching is a game-changer for everyone, from the CEO considering whether to steer the business in a new path to the new manager understanding that managing people is very different from doing the job. In particular, confidence coaching aids in the development of your awareness, resilience, and emotional intelligence so that you can make both wise and difficult decisions. Due to these advantages, numerous businesses actively pay for coaching as an employee perk, especially when they are aware that employees value it.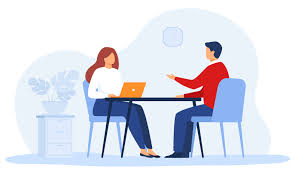 Working with a coach is a wise investment in your future since it will give you the confidence, drive, and know-how to progress your career more quickly and smoothly. It enables you to get more from your work, perform better, and advance, which helps to increase job happiness.
Coaching for Your Relationships
It takes guts to start up unpleasant talks, especially with the people closest to you, in order to nurture healthy relationships. Coaching enables you to develop and maintain healthier relationships by tackling the good, the bad, and the ugly through better, more effective communication, whether you're dealing with a disobedient child, a disgruntled employee, or a difficult partner.
Providing Coaching for Daily Wellbeing
Taking a more comprehensive approach, coaching enhances general wellbeing. In the aforementioned examples, confidence is a quality that helps in particular situations, such as giving a presentation at work or handling a difficult situation with a friend or relative.
Just that alone should motivate you to put effort and time into boosting your self-assurance.
Employing a Coach Doesn't Indicate a Problem
Working with a confidence coach does not imply that there is a problem. We at Lifeskill Coaching always start with what is successful. We start by asking, "When are you most confident?" because this connects to confidence. The client's reaction is then examined in order to expand on that foundation.
It's crucial to understand that coaching is more than just a type of treatment. In therapy, patients' past is often explored, starting with their earliest memories. Different methods are used in coaching. We acknowledge the traumas and incidents from the past at Lifeskill Coaching, but we don't linger on them. Instead, we place the greatest emphasis on future potential.
We start with the premise that, regardless of prior traumas or issues, the intended objective of enhanced confidence is totally feasible in order to engage a client in our approach. In order to achieve this, coaching for confidence involves evaluating the situation at hand before looking ahead to implement adjustments that will help you in the future.
Are you looking to progress in your career, transition from corporate or start a business? Do you feel stuck or unsure about where to start? Have you tried making changes but plans just don't work out? I  coach you to articulate and achieve your vision  through discovering, practicing and sustaining ways of being  that help you to live that vision.