Are you considering switching to a new profession? You are not the only one if you are. People are making great efforts to pursue their aspirations! I as a career coach have some excellent advice for you if you are considering changing your career in the future.According to a recent poll, 70% of job seekers stated it is harder to obtain a job now than it was five years ago. However, don't let that intimidate you; there are many methods to advance in your profession, and fortunately, career coaching is just one method that can direct you in the correct direction. You can build ways to get over barriers and discover your strengths and shortcomings with the aid of a career coach.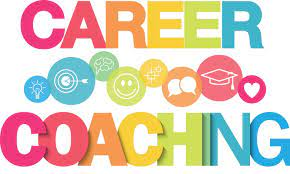 1. Specify your career objectives.
Any trip begins with defining your destination. You must be certain of what you want out of your future employment before you can begin developing methods to reach your professional objectives. Hard questions like, "What are my short- and long-term aspirations?" should be asked of yourself. What current obstacle do I face the most? Which way should I use my advantages? Creating a plan to achieve your goals will be lot simpler once you have a clear knowledge of them.
Evaluate your competencies.
Knowing your strengths and areas for improvement is necessary before you can create a plan or reach your goals. There will be challenges in your path. Perhaps you lack the necessary experience or are unsure of how to distinguish yourself from the competitors. Your talents and abilities can be assessed by a career coach to determine whether they are in line with the objectives you wish to pursue. Your career's appropriate sectors for you right now and others that may need more time to develop will be clearer to you as a result.
Produce an action plan.
It's time to create an action plan after determining your goals and evaluating your talents and abilities. This will outline the precise actions you must take to accomplish your objectives. You can stay on course and arrive at your destination by having a plan. Steps like networking, updating your résumé, and interview preparation should be part of your plan.
A career coach can assist you create this strategy if that sounds daunting or if you are unsure of how to plan out your next steps. while keeping in mind any limitations you may have in terms of time, resources, etc.
Set time and resource priorities.
What must be completed in the highest priority in order for you to reach your objectives? Make a list of resources and tasks that should be used in that order, according to priority. This will lessen interruptions and delays and let you concentrate on what's most crucial. Networking, interviewing, and job searching can be quite time-consuming. Make sure not to over exert yourself or risk injury.
Maintain your long-term perspective.
Don't let temporary failures or setbacks drag you down. Even when things get difficult, maintain your motivation and attention on your long-term objectives. The most crucial stage is to continually take action in the direction of your objectives. Don't get distracted by the little things and keep your eyes on the goal. You can do this!
Stick to the good company rule.
When there are so many conflicting demands on our time, it's simple to become caught up in the rat race. Surrounding yourself with individuals who support and encourage your aspirations rather than those who would discourage you from achieving them is one method to overcome this. Achieve sure you have some supporters because you're going to need them to make this adjustment.
And if you require assistance, seek out a career coach.
A career coach can offer direction and assistance when you change careers. We will assist you in effectively navigating these obstacles because we are aware of the difficulties and ambiguities that come with change.