While there are many different kinds of skills that you may learn during your life. Whether knowledge-based to experience-based skills, life skills are frequently the most beneficial. Life skills can always be learned because they are acquired via your daily activities. Let's examine some of the most crucial life qualities that hiring managers seek out in candidates during interviews and on resumes.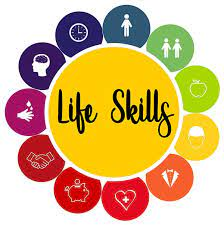 Communication skills.
Everyone can communicate, but being able to communicate effectively distinguishes you from other applicants. Clarity of expression is only one aspect of communication. Other important skills include active listening, respect for other people's opinions, friendliness, empathetic behaviour, and the courage to express oneself.

Resiliency.
How quickly can you recover from failure or criticism? Employers choose applicants who are resilient because they want to know that you won't be discouraged by criticism of your work or performance. Interviewers adore asking about instances in which you experienced professional difficulty or about your hardest hurdle. To demonstrate your resilience, be sure to answer these questions in a way that demonstrates how you recovered and ultimately succeeded.

Ability to make decisions.
Given that it touches on so many other talents and abilities, this is one of those all-purpose skills. Every day, you have to make decisions, but how you go about it matters. Employers seek candidates who will weigh all relevant factors and make decisions. This includes reasoning, logic, problem-solving, and other skills.

Cooperation.
Although the word "cooperation" sometimes comes across as passive, it's actually a very active skill. It includes coordinating, communicating, and completing task effectively with others. Much work relies on a team's collective effort. Employers like to know that potential employees are adaptable team players. A excellent method to stand out from other applicants is to highlight instances where you worked as a team and the results you obtained.
The capacity for constructive critique.
Employers admire the ability to absorb constructive criticism in a positive way, which is similar to resilience. Nobody is flawless, so it's acceptable that occasionally you will make mistakes or perhaps provide something that falls short of your boss' expectations.
It's more crucial that you can take that criticism, apply it to your work, and get better the next time. Employers certainly seek candidates who have particular technical or industry-specific abilities when hiring. Still, it is equally vital to locate candidates who are teachable and eager to pick up new skills on the job. Accepting criticism eventually comes down to that.
Time management.
Whatever you're doing, using this talent will benefit you in all areas of your life. Your daily and professional lives are affected by your capacity to manage your time and meet deadlines, work efficiently, set realistic goals, organise and prioritise tasks, and plan well. Find a way to emphasise your time management skills in your resume or cover letter. You could site instances of a sizable project you've worked on or how you handled juggling several little tasks at once.
Technology know-how.
Technology skills simply refer to fundamental computer and digital technology skills, despite the frightening moniker (unless otherwise indicated in a job description). Nowadays, the majority of employment involves the use of technology, including working with computers, word processing programs, and online research. A excellent method to show potential employers how much computer knowledge you already possess is to simply mention your core competencies, such as software understanding and web skills.

Interpersonal capabilities.
These are your "people skills," or how effectively you interact, work together, and develop bonds with others. Some interpersonal abilities, like patience are personality traits, whereas others can be acquired, including empathy, social skills and accountability.