A business's financial management is one of its most crucial components. You must have a strong understanding of financial management in order to launch and operate a profitable firm.
Strategic planning, organizing, directing, and controlling of financial endeavors inside a company or institution is referred to as financial management. Along with being crucial to fiscal management, it also entails applying management principles to an organization's financial assets.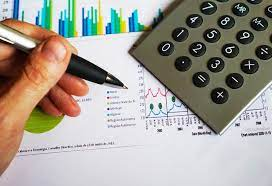 The following objectives are part of financial management:
⦁ Keeping the organization's financial resources in sufficient supply;
⦁ Ensuring that investors receive favorable returns;
⦁ Optimal and effective use of resources;
⦁ Establishing trustworthy and meaningful investment prospects.

What a financial manager does
A financial manager is in charge of the financial division of any organization.
This department performs a wide range of duties, including:
calculating the necessary capital. The quantity of capital needed by an organization must be determined by the financial manager. This is dependent on the company's policy about anticipated costs and profitability. The necessary sum must be calculated such that the company's earnings increase.
capital structure formation. A capital structure must be created when the amount of capital has been estimated. This entails a short- and long-term debt-equity analysis. The amount of capital the company has and the amount that must be raised will determine the structure's prognosis.
Putting the money to use. To raise additional funding and provide consistent returns, any organization or business must make financial investments. This means that the financial manager must put money into productive and secure ventures.
Distribution of profits The finance manager's responsibility is to distribute the organization's substantial net profit in an effective manner. This can entail setting aside a portion of the net profit for expansion, innovation, or contingency plans while using another portion to pay dividends to shareholders.
Efficient financial management. Effective money management of the business is another duty of the financial manager. The corporation needs money for a variety of things, including paying employees' salaries and expenditures, keeping stock, covering liabilities, and the acquisition of any equipment or supplies.
Monetary command. The financial manager's responsibilities also include controlling and analyzing the company's finances in addition to planning, organizing, and obtaining funding. Tools like financial forecasting, ratio analysis, risk management, and profit and cost control can be used for this.

The importance of financial management
There are several reasons why this type of management is crucial.
Aids organizations with financial planning and funding acquisition;
Aids organizations in using and allocating the money they receive or gain effectively;
Aids organizations in important financial decision-making;
Aids in increasing an organization's profitability;
Increases an organization's overall value;
Offers financial stability.

Focusing on your personal vision helps you articulate and explore your ideal self and this drives your developmental process. Get the best coaching skills for the best financial decisions and management only at Lifeskills Coaching Consultants. Reach out or visit or website for more information.