At Lifeskills Coaching Consultants, we view career coaching as a pro-active strategy for enhancing the mental health of executives. Career coaching is a future-focused tool to assist in maximising one's potential .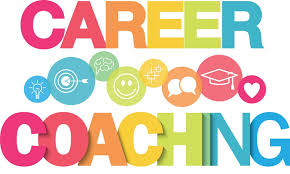 A career coach tailors their approach to match each coachee because every career journey is different. There are more than 44,000 licensed coaches employed worldwide, according to a report from the International Coaching Federation from July 2022.
A variety of career coaching themes are covered in the training of coaches. Let's go into more detail about what a career coach performs and how they might benefit you and your staff.
4 indications that professional coaching would be beneficial
You feel trapped.
You are not alone if you feel trapped. The Great Resignation, as it was originally known, announced to the world that millions of workers worldwide want change. The job market has slowed down, but the workplace is still undergoing rapid transformation. You can feel a little bogged down in the muck even in the midst of that transition. Career coaching can be useful if your present career feels unchanging.
You are unsure of your job choice.
I started off as an English teacher at a high school. Yet, if you follow my professional path, I've been in marketing for more than ten years now. I got off to the incorrect career start. And to be completely honest, I regret not hiring a career coach earlier in my professional career. Making life-altering choices earlier in my career would have helped me get where I wanted to go sooner.
You aspire to greater occupational and personal wellbeing.
An impending burnout catastrophe is threatening our entire worldwide workforce. To understand what it truly means to be pleased and have a feeling of well-being in life, you can sign up for services from Lifeskills Coaching Consultants. Some of the reported outcomes of coaching include improved well being and personal fulfilment.
You desire to broaden your knowledge and advance your profession.
In their professions, employees desire to learn and advance. However, staff members must comprehend how to in order to follow learning pathways. A coach can help you clarify what you need to learn and to identify how best you learn.
You know you're ready to work with a professional coach when you're eager to stretch your intellectual muscles and pick up new abilities.
Contrasting career counselling and coaching
If you were looking for the ideal coach, career counseling may have come to your attention. So what distinguishes career coaching from career counselling?
Let's consider what we already know about coaching first. We at Lifeskills Coaching Consultants view coaching as a pro-active means of enhancing mental fitness. It is future-oriented, concentrating on issues related to our futures and careers. Coaching helps us develop the abilities required to advance to the next stage. It is an ongoing, mutually beneficial relationship.
Career counseling mirrors some elements of professional coaching .Building skills and competencies can be the emphasis of both a professional counselor and a career coach. However, a career counselor could also emphasize one's past experiences and near-term objectives. To get that next job interview, for instance, a career counselor might assist with a mock interview. However, unlike a coach, a career counselor might not be able to envision the future five or ten years in advance.